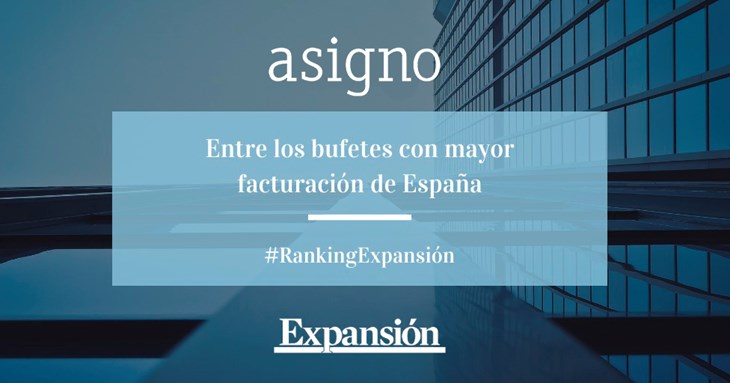 Expansión Jurídico has published this Tuesday its long-awaited ranking by turnover of law firms, in which Asigno, as part of the Lener Group, ranks fifteenth in the ranking of the "Top Spanish Firms by global turnover", reaching a combined turnover of 19.5 million euros in 2021, thus consolidating its position as one of the leading Spanish firms in this prestigious ranking.
This result shows an increase in turnover of almost 12% for Spanish firms as a whole, which means that they have adapted to the new needs following the COVID crisis.
Thank you for the trust of our clients and the effort and good work of the entire team of the Firm.